Tires are the single most important safety feature on your car. They are the only thing that connects the car to the road, and life-saving technologies like antilock brakes and electronic stability control cannot do their job if the tires don't have a good grip on the pavement.
As the adage goes, nothing lasts forever. Car owners still need to replace their tires a few times or more throughout the life of a typical vehicle. Despite advances in longer-lasting tires, actual tread life will vary by car type, tire type (such as all season or high performance), driving aggressiveness, and even road and weather conditions. Proper maintenance and responsible driving can maximize the mileage in a set of tires.
We offer these services to help you prolong the life of your tires.
Used Tires
Floyd's Tire & Car Care also offers good used tires for sale. These may be a solution for you if you need tires but can't afford new tires. Floyd's Tire & Car Care selects our used tires very carefully to ensure quality and safety to our customers.
We Offer Most Major Brands of Tires
At Floyd's Tire & Car Care, we understand that tires are an important part of your car. The quality of tires and material used on them highly affects the vehicle's performance. Their main purpose is to protect the wheel's rims and improve vehicle performance. For this reason, we only deal with brand name tires. Also, we offer fleet tire management services to ensure you are getting the best value, fuel economy, and life from your tires.
Once a need for new tires is determined, it is necessary to identify the best tires for your vehicle and driving demands. Look for tires that do well in tests for braking, handling, and resistance to hydroplaning. Winter traction should also be considered, if applicable. Let tread wear, ride comfort, noise, and rolling resistance be tiebreakers. Trust the tire experts at Floyd's Tire & Car Care to help you choose the right tires for your vehicle.
We offer most major brands of tires. These are a few of our preferred brands.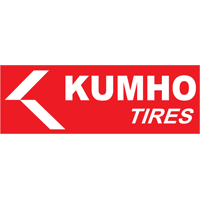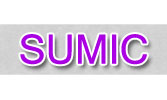 What our clients are saying about us
We have established longterm and stable partnerships with various clients thanks to our excellence in solving their automotive needs!
More Reviews

Drove in from Ohio Friday night. Car broke down on busy I-70. Called AAA for auto shop recommendations, they gave me two that were the closest. Called the first only to be told can't help us. Second call was to Floyd's. They said get car there in the morning and we'll look at it. Dropped car off, spoke with Nikki and left. Returned a few hours later and was told all checks came back good (no codes or mechanical history showing why it broke down). They ran car thru the paces and still found all okay. I cannot thank the team there that Saturday enough for looking into our car issue. This allowed us that peace of mind to drive back home. We highly recommend Floyd's to everyone who has auto needs. They are fair, friendly and go well above expectations for service.

I drove to St. Louis area for a business meeting. 6 hour drive. Had some issues with my Dodge Durango on the way down, but made it in time for my meeting. When meeting was done for the day(around 6:30) I tried to start my car and found it would not start. I called Floyds. They had a tow truck there within an hour. The next day, by 2 pm they had left me a message saying it was fixed and I could come and get it. AND...the price for towing and repair were acceptable. Very fair and car now works as it should. Thank you Floyds.